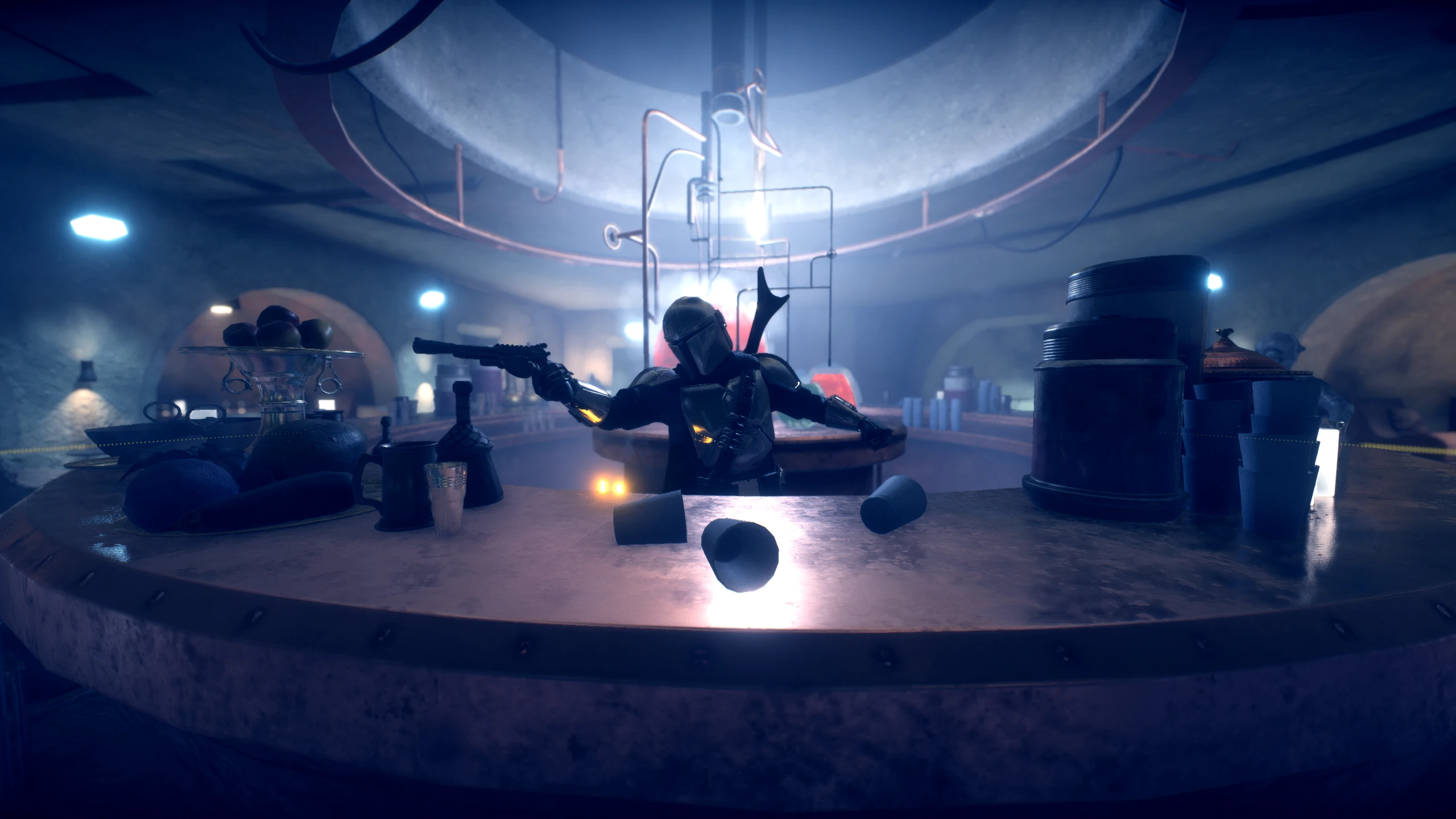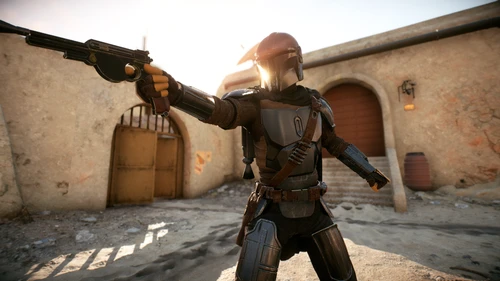 The Mandalorian Collection
Not frosty ready. CONTAINS SPOILERS FOR MANDALORIAN S2!!! You have been warned. For Instructions on how to install frosty, I will be adding them to the wiki.
Happybara
Last updated:
|
Published:
Mod setup guide
(READ THIS BEFORE DOWNLOADING if you do not have a working mod setup)
Mandalorian S1 & 2 spoiler alert!
You have been warned.
My personal collection of themed mods that work together for the Mandalorian tv show.
Contains a remnant stormtrooper faction replacer.
Choice of Dyvine's Mando mod or Piano's Fortnite model.
Uses an older version of Dyvines mod so to keep compatible with other mods in frosty.
Contains sound replacers for a lot of the blaster sounds.
The S1 Mando mod by TyranEauZooRusseRex replaces Lando and is incredible but for large load orders, use the Cobb Vanth Lando replacer instead.
I use Moff Gideon replacers for Phasma and Dooku but there are optional files to get IG-11 or Bo-Katan over Phasma though I personally prefer Bo-Katan Leia replacers.
Most of the other smaller mods including Paz Vizsla, Piano's Ahsoka, The Armorer, Rescue Luke, and the Darktroopers are fine in most load orders.
Mandalorian Ahsoka lines are included but only cover the Rey replacer. The Obi-wan replacer has TCW and rebels lines.
You can choose what Boba Fett appearance you want.
Now with a Fennec Shand Iden Replacer.
Revision 6 includes Hugin's Cara Dune (Untested)
Revision 7/8
Now includes Pianos Rosario Dawson Ahsoka ( Currently only audio mods for the Rey replacer.)
Revision 9
Rosario Dawson Ahsoka Voicelines
Mods By
No mod authors found