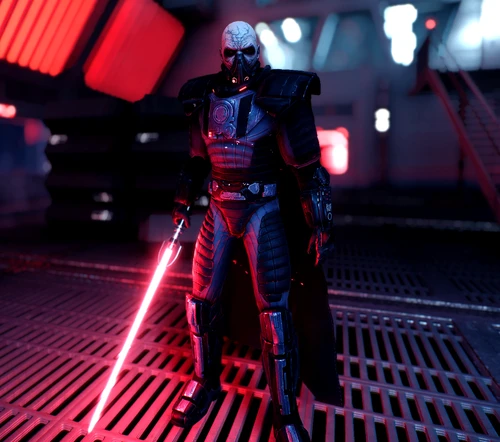 Legends of the Old Republic
Frosty ready for launch Does not contain txt edits. For Instructions on how to install frosty, I will be adding them to the wiki.
Revisions

7

Last updated

3 weeks ago

Created

Jul 13, 2021

Downloads

171
Mod setup guide
(READ THIS BEFORE DOWNLOADING if you do not have a working mod setup)
Features a bunch of ports from EA Swtor by Zenger including some of his personal characters.
Also includes a few fan favourite characters.

Only load 1 Revan saber colour at a time.

Only load 1 of either the text or no text version for Vaylin and Valkorian.

Only have 1 of each hero replacer:

Senya or Rokgy or Revan over Obi Wan.

Senya or Thexan over Luke

Malgus or Androran/Xukressc over Vader

Arcann or Logkan over Anakin

Only one Robaku at a time over Boba