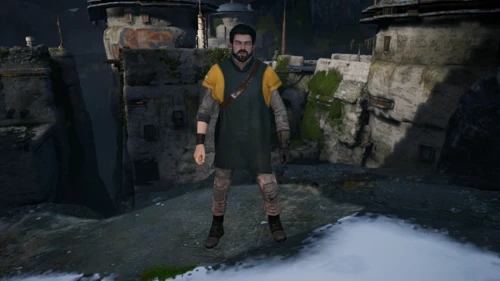 Collection: Older Cal Kestis
A collection for people who want to play as an older Cal
Revisions

1

Last updated

3 months ago

Created

Feb 24, 2022

Downloads

17
This collection is for people who want to play the game with an older and more experienced Cal. Maybe he saw more experience in the Clone Wars before Order 66, or maybe the events of the game are set later in the Star Wars timeline, whichever you prefer.
Unfortunately there's not a mod at the moment that only changes Cal's voice to sound older. I've included a voice changer mod in the "Not Required" section if the raspiness doesn't bother you. If someone releases a voice changing mod with no respirator effects, I will update this collection to include it.
For the best experience, pair this collection with Callyste's True New Journey Plus mod.
(In order for his mod to work correctly, play the story through once [using my First Playthrough collection!] to unlock New Journey+, then install the mod.)
Success rate
The percentage of users saying this revision is working as expected.