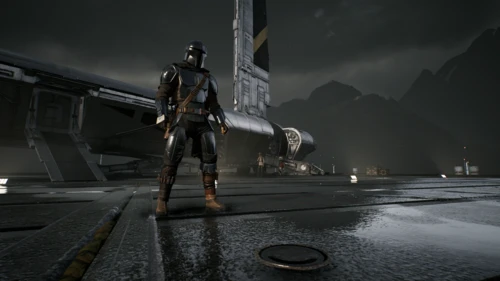 Mandalorian themed with extras for gameplay.

themolepatrol
Last updated:
|
Published:
Description
Modlist that makes you feel like the mandalorian
---
Main features
The Mandalorian - Changes Cal to look like the Mandalorian. You can choose if you want just the cape or the cape and jetpack.
Cal Voice Changer - This makes Cal sound more like he is wearing a helmet - giving a better Mandalorian feel. Download the mod with the Helmet.
Lightsaber Color Editor - This is used so you can add the darksaber.
Hide BD1 - This makes it so you don't have to have BD-1 on your back. If you still want him then disable this. If you want Baby Yoda on you back then you can download an unfinished mod from here but its jank as hell: https://cdn.discordapp.com/attachments/714695749236949114/941135226422308884/pakchunk99-BD1-Grogu_99_P.pak
SooperSnell's Sabers Pack - This makes it so if you want you can create the darksaber hilt.
---
Recommended specs
Hardware setup suitable for this collection. I don't actually know the specs you need but I have this and it runs smooth as butter.
GPU: nvidia 1660s
RAM: 16GB DDR4 ram
CPU: ryzen 3600
---
Includes mods from
7 authors
No mod authors found