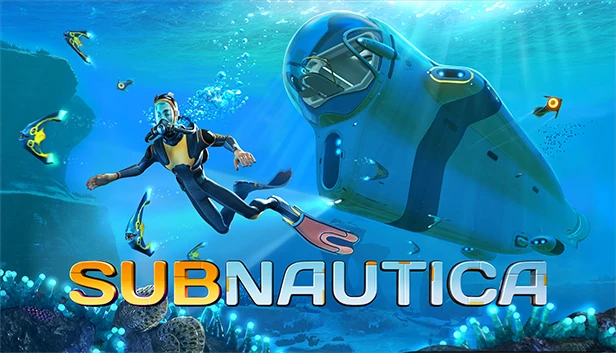 I LITERALLY LOVE THIS GAME AND ALL THESE MODS I CANNOT STOP PLAYING SO I HOPE YOU ALL ENJOY, JUST MAKE SURE YOU HAVE A DECENT PC TO RUN THIS

Aspectical2
Last updated
|
Published:
THIS COLLECTION ADDS ALOT you will need a pretty decent pc to run this i have a ryzen 1600af gtx 970 with 16gb ddr4 2400mhz ram and run about over 30fps at almost max settings 1080p with minor stutters
you get alot more time capsules but you can disable that if you want, you will also get some slightly modified biomes, you will get alot more creatures added and some changes, you can also exchange goods for coins to buy stuff from alterra with the alterra coin exchange mod with fish and equipment too, you can even make alot more food, there are more energy solutions with the fcs mods i have installed, you can now get a really good prawn suit with the super prawn mod, you can also get some other good stuff like more upgrades for each vehicle with slot extender and more quickslots for quick access and less switching between with your inventory with the more quickslots mod, the grav trap also has storage and has more features, there is also more modules and 3 new vehicles added the odyssey, the atrama and the alterra sea voyager, there are so many things that you can do and thats not even half of it! you can even go faster on the seaglide at the cost of extra power, you can also craft a lot more batteries with some battery mods i have downloaded, you can also use almost everything as a decoration for your base and even craft materials with fish and scrap metal aswell, there is a nuclear reactor for the cyclops now and even a bioreactor, you also start with some things to help you on the way, you get a habitat builder, a scanner, a repair tool and some other things idk BUT I REALLY HOPE YOU ENJOY THIS AS MUCH AS I DO. there may be some bugs but i still hope you enjoy !!!!!
FOR THIS MODPACK I ALSO RECOMMEND INSTALLING THE FCS MODS FROM THEIR WEBSITE: http://fcstudioshub.com/subnautica/subnauticafcspda/
ALSO GET THE CYCLOPS UPGRADE MODS AND OTHER THINGS HERE: https://github.com/PrimeSonic/PrimeSonicSubnauticaMods/releases
Ive heard that the reason this modpack is very laggy is mostly because of the de-extinction mod since it adjusts the creature spawns to the point where there are too many creatures, which will cause lag and fps to be destroyed, so if you want delete it you can still have a lot of fun!
Includes mods from
72 authors
No mod authors found