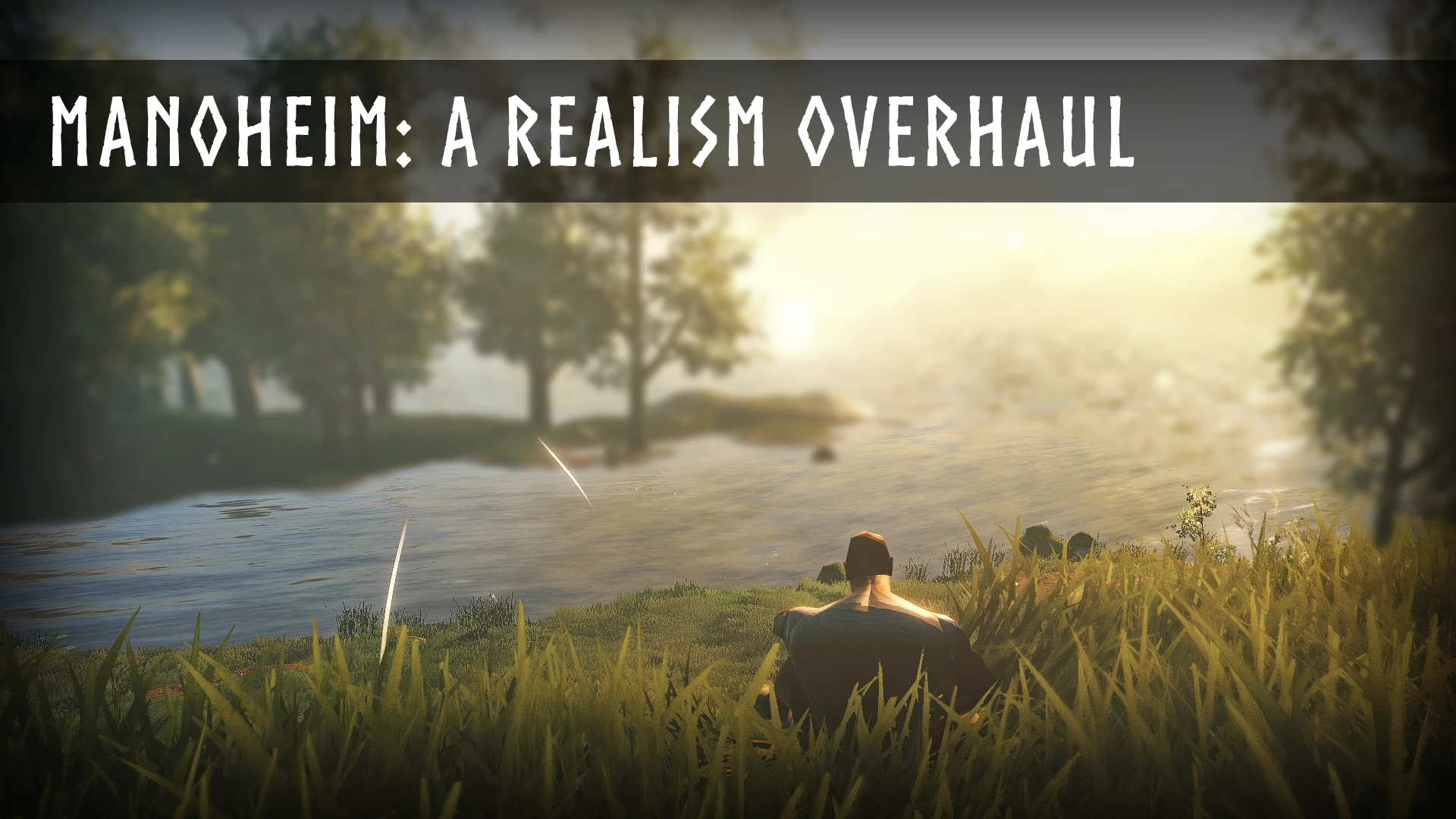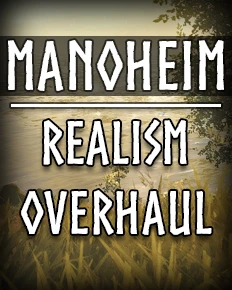 Manoheim: A Realism Overhaul
A collection dedicated to preserving the aesthetics and lore of the original game. Includes a host of quality of life improvements, entirely new visual settings and tweaks alongside HD retextures and a modern UI to bring it into AAA territory. Enhanced ga
Deadmano
Last updated:
|
Published:
Description
40+ hours and counting of continuous testing to bring to you the best possible Valheim experience, striving for realism while being lore-friendly and bringing with it a host of quality of life features.
Fully compatible with game version 0.208.1.
---
This collection would not be possible without the time and love dedicated by the modders whose work I've curated into this collection. Please do consider dropping by their respective mod pages to show your appreciation and drop them an endorsement if you enjoyed their mod!
---
Main Features
Optimised graphics quality settings for smoother gameplay and increased performance.
HD retextures sticking to the base feel of the game, in beautiful 2K up to 4K resolutions.
A complete combat system rework to feel more fluid and gear choices meaningful.
A modern UI that compliments the aesthetics of the game.
---
Quality Of Life Changes
Better grass rendering distance with less pop-ins.
The ability to craft items using resources from nearby chests.
Auto-stacking items in containers that contain the item already.
Boats and carts will have their locations tracked live on your map.
Item recycling with the ability to regain some of the materials invested.
Player structures and tamed creatures no longer take damage from mobs.
---
Before You Start
Vortex needs to be configured first. If you don't have it yet then do install it.
Requirements
Step 1) Install the Valheim Support extension for Vortex.
Step 2) Open the Valheim profile in Vortex. You should see the BepInEx pack show up now.
Step 3) Close Vortex.
Step 4) Open Vortex's Valheim profile. you should see the Configuration Manager show up now.
Once the above steps have been completed successfully, you can install this collection.
The above built-in packages are a hard requirement for this collection to work.
Best Practices
Start with a clean Valheim profile (with no other mods) to ensure no conflicts occur.
It's a good idea to hit the "Purge Mods" button within Vortex to remove existing traces of mods.
If possible, ensure the game and the Vortex mods are installed on an SSD to reduce load times.
---
Conflict Resolution
Vortex does not always apply the correct conflict resolution for conflict files...
Please carefully follow the steps below to ensure a proper install/override of configuration files.
Manoheim Config Overrides needs to be loaded after any other conflicts.
Depending on preset Extreme/Potato, they need to be loaded after Manoheim Config Overrides.
Panoc's Valheim Reshade Preset INI Fix loaded after Panoc's Valheim Reshade Preset.
Configuration Manager (Modern UI - v0.5.0) loaded after Configuration Manager.
Configuration Manager (Modern UI - v0.5.0) loaded after BepInEx.ConfigurationManager.
---
Recommended Specs
Please ensure you meet at least the minimum requirements as this collection can be resource intensive and it is not for lower-end gaming machines. You may have to fine-tune some settings.
GPU: 6GB VRAM minimum. Ideally 8GB+.
RAM: 8GB minimum. Ideally 16GB+.
CPU: Quad Core 2.6GHz minimum. Ideally 6+ Core at 3.0GHz+.
---
Compatible Collections
As this overhaul compliments all the mods within, and has been thoroughly tested for any incompatibilities, it is recommended not to use it alongside any other mods or collections.
Installing other mods is done at your our own risk.
Support will only be offered for this collection and the mods it uses.
Mods By
No mod authors found