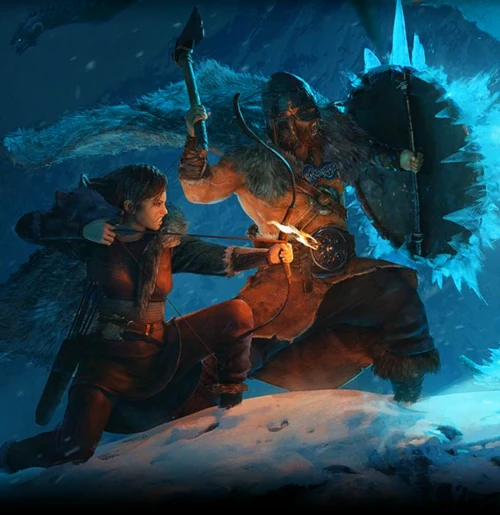 This Collection offers a variety of Mods for bettering Vanilla game play and quality of life.
Revisions

4

Last updated

1 month ago

Created

Aug 08, 2022

Downloads

16
Description
This Collection offers a variety of Mods for bettering Vanilla game play and quality of life.
---
|Main Features|
A variety of mods that fixes, improves, or otherwise benefits the original vanilla gameplay.
 There are multiple mods that assist with building/construction by improving vanilla features, providing a free flight build cam, and even adding some building models. Furthermore there is a fun mod called Clutter that lets you add little elements to your builds to make it seem more like home. 

 With great building comes great... need for storage? With the storage mods in this collection you'll no longer run out of room or be confused with your organization. Bigger Item Stacks allows your pockets to turn into a Bags of Holding allowing you to get that extra 1k wood that you could have sworn you just farmed for. Moreover, once you bring your contents back to your chests, after some settings adjustments of course, you can just throw it in the floor and the chests will suck them up and put them in the right place!

 Yes, we've all wanted to be like a dragon and horde our gold in a dungeon protected from others. However, what does one do with all of this gold? That's where the Better Trader Mod comes in! You can now talk to the trader and buy just about any material within the game that you've already discovered. Also, with Epic loot this unlocks bounties as well!

 Not all of us are "carebears", building and nurturing the land, and that's okay! We have a mod for you as well. From Combat slope fix to Epic loot that drops to the ground with a huge beam of light to Overhauled Archery Skills, You'll be feeling like you stepped into a proper RPG.  (Cool Deer and animal sounds too :O) P.S. there is also magics now >:D

In any case whether you're Building, Cooking, Farming, or Destroying, there is probably a mod in here for you. I hope you enjoy my collection for I have only uploaded it so that my friend didn't have to go through the trouble of finding all of the links :)
Now go and be Vikings!
---
|Before You Start|
Needs:
Bone Appetit
BepinEX - Will be auto-installed with Vortex
Jotunn the Valheim Library
---
|Updating Via Vortex|
↓After downloading and installing collection, please follow the steps below↓
1.) Have Vortex Mod Manager search for updates by clicking updates in the upper left-hand corner of the mod screen.
 a.)	If there are no updates, then you're good to go :)

 b.)	If there are updates, it will show an orange "↑" marker next to the version of the mod in the mod list. 

2.) Click the "↑" arrow
 a.)	Clicking the arrow will automatically begin the update. If a window pops up, click "Update All Profiles." If successful, this mod is 
 ready for step 3.

 b.)	If there is no arrow it should show, Click the orange "❒" which will take you to the download site to pick a specific file.

      i.)	This most likely means that the mod has several mod files that are dedicated to a specific compatibility.  Thus, only one 
      needs to be selected.

     ii.)	Example: Valheim Economy System Overhaul – Epic Loot and Epic Endgame – Patch would require the "…Epic Loot – 
     Patch file."

3.) Once downloaded, you will most likely see something like, "0.2.4 (default)".
 a.)	Upon clicking on the "↑" you will see two version of the mod in which you will select the older version and delete by clicking the "⛔" button.

 b.)	Example:

      i.)	0.2.4 (default)⛔

      ii.)	0.2.3 (default)⛔ (Delete this one)

4.) There should only ever be one of every mod.
 a.)	If there is more than one mod, you will need to remove the older version. 

 b.)	Example:

      i.)	Configuration Manager 17.1.0

      ii.)	Configuration Manager 17.0.0 (Delete this one)

           1.)	You can delete the duplicate mod by clicking the [Remove] button and then selecting the box to delete entire archive

If your mod is showing something like this, "Configuration Manager 17.1.0*" all you need to do is right click the version and click "Fix Missing IDs" and follow the window prompt.
Hope this helps and as always, Happy Modding!