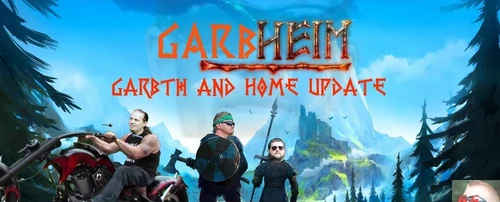 Ol' Garbo's Overly-Complex Mod List!
There's too many ****in' MODS in here I CAN'T LOAD.
Revisions

1

Last updated

2 months ago

Created

Aug 10, 2022

Downloads

4
Description
This Collection has a lot of Mod's. I'm am not am responserble for you're broken Valheim installation I put these bad boi's together for me and my boi's I'm am sorry I cannot support you in fact can you pls support me???
---
Main features
These are the core mods and main features of this collection.
---
Before you start
Don't download this collection unless you're uber leet at Valheim modding.
Requirements Literally all Mod's in the list
Best practices Don't download this Collection.
---
Recommended specs
Hardware setup suitable for this collection:
A lot of GPU
A lot of RAM
A lot of CPU
---
Compatible collections
I'mma keep it a hunnit witcha chief I'm not sure this collection is compatible with itself.