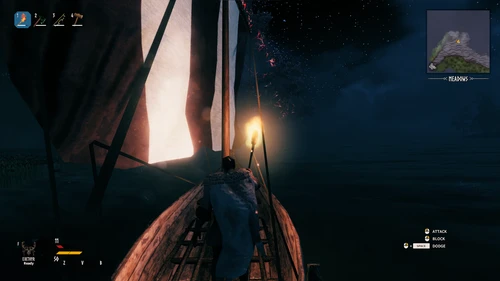 A collection of mods that tries to enhance what Valheim does well by giving it a new coat of paint and modifying some small parts to make the game more consistently fun.
Revisions

5

Last updated

7 months ago

Created

Feb 21, 2022

Downloads

298
To All Modders: Thank you! All of your creations, big or small, helped PC gaming become what it is today. Your hard work and dedication has made the term "that games is old" not really matter anymore, and as someone that quite regularly returns to old nostalgic games, I am thankful.
---
Valheim HD is a collection that tries to reduce the headaches from excessive grinding and annoying repetition. I try to use mods that reduce the amount of "no! now I have to do it all over again" moments as much as possible. Automatic fueling, sorting, and pinning just felt like a must-have. With Valheim Plus, a lot of the small annoyances like auto-pickup and stamina have been tweaked for the better.
Tested with Ryzen 5 3600, 16GB RAM & RTX 3080 (4GB+ VRAM Recommended)
There are a couple of small manual config file changes you will have to make after the install phase, but the files won't appear in your game folder until you launch the game with all the mods installed once. There is also 1 key-bind in game that needs to be edited, Auto-Pickup and I would recommend using one of the three keys on the left side of rShift.
Vortex should automatically install Configuration Manager and BepInEx, but you might still want to check that they are installed and up to date.
---
Mod Keybinds: (Editable with F1 menu)
Sort Chest by Value, Name and Weight = CTRL + V, N and H
Open Backpack: I
Quick Stack: ` (under ESC)
---
~~ Changelog ~~
2022-02-23 - Rev. 5:

• Removed SimpleRecycling because of UI conflicts and bugs
2022-02-22 - Rev. 4:

• Added PlanBuild
• Rewrote some install instructions
2022-02-21 - Rev. 3:

• Added QuickStack
2022-02-20 - Rev. 2:

• Added installation and configuration instructions
2022-02-20 - Rev. 1:

• Initial Release