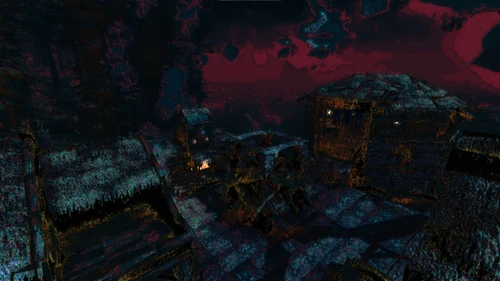 Valheim - Arete Den of Utlagi
A collection of mods for convenience. Can be customized to avoid immersion breaking mechanics.
Revisions

1

Last updated

2 months ago

Created

Aug 12, 2022

Downloads

1
Description
A collection of mods, mostly for convenience. Can be customized to avoid game breaking mechanics. This pack doesn't add many extra items to the game. Only a handful to manage terrain and world building and a quiver for better bow gameplay.
---
Main features
 - Build Camera. A tool used to unlock your camera from the player view while using tools. This is necessary to get into those hard to reach places for the perfect builds. It can also be used to help modify terrain and plant/harvest crops with the cultivator and hoe.

 - Planbuild. This is a great mod for modifying the world terrain. it also works inline with the build camera. you can create blueprints for buildings that can be built later. BE AWARE you still have to gather the resources required!

 - Craft from Containers, Multicraft, and Auto-Fuel. These mods speak for themselves. Who wants to run around trying to find materials all day long. Having to constantly click craft. And refilling furnaces and fires manually? no thanks!

There are many more great mods that work along with these to make your time in Valheim less of a grind! Just check out the list and discover them for yourself!
---
Before you start
After first launch press the F1 key. This will open the 'Configuration Manager.' Here you can set up the mods various hotkeys. You can also fine tune the mods to your liking for more or less immersion.