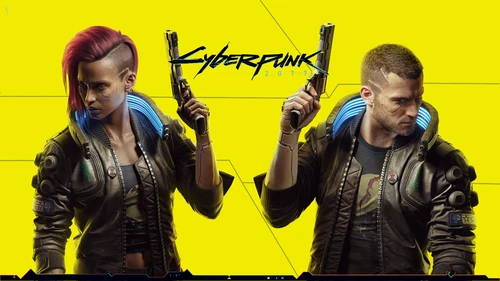 A sandbox approach to cyberpunk customizable to be as easy or hard as you want.

shillis17
Last updated:
|
Published:
Description
A semi-lightweight sandbox approach to cyberpunk customizable to be as easy or hard as you want.
---
Main features
Many large mods that overhaul features such as:
TIme Dialation Overhual (TDO)\n
Flying cars! (Let There Be Flight)\n
Better crafting (Enhanced Craft and Preem Crafting) This is one of the biggest features of this pack and so much fun to customize weapons, checkout Preem weapon crafting mod page if you want any examples or want to know more about the mod.
Armor and gun retextures to have the appearance of some iconic Edgerunners series items.
QOL enhancements
Scaled upgrade and craft costs based on level.
More cyberware slots
Increased max level to aquire more perks
---
Before you start
CLEAN INSTALL OF THE GAME - make sure that there are no lingering files left where the game will be downloaded or in your vortex manager. Any mods left behind can cuase the pack to fail to launch or disable certain mods limiting the functionality of the pack. make sure to run the game at least once before installing the modpack.
After the pack has finished downloading and you start the game you may want to customize your settings for the mods in the MODS and MODS SETTINGS tabs, each mod has preconfigured settings that are a good balance but can be changed to make things harder or easier. I have preconfigured (or got lucky and the defaults were great) all the settings except custom level cap, midair movement, and vehicle combat to a balanced playstyle leaning more towards the easy side.
Requirements
Make sure that you have the tool "Launch Game with REDmods Enabled" set up as primary and pointing to the game .exe
If i did my job right the rest should happen (almost) on its own, and you will be prompted to download 2 files for the flying car mod, make sure to read the instructions on the files carefully.
Best practices Delete the game from steam/gog and manually verify that the directory is gone, or at least has no files left in the folder, straggling files ruins games!
---
Recommended specs
IDK what the minimum specs are needed to run, but I run this pack on ultra quality with this build
GPU rtx 3060 Ti (16gig)
RAM 16 Gigs (3200)
CPU AMD Ryzen 7 (5700G)
---
Compatible collections
Add to this collectiuon at your own risk.
Mods By
No mod authors found