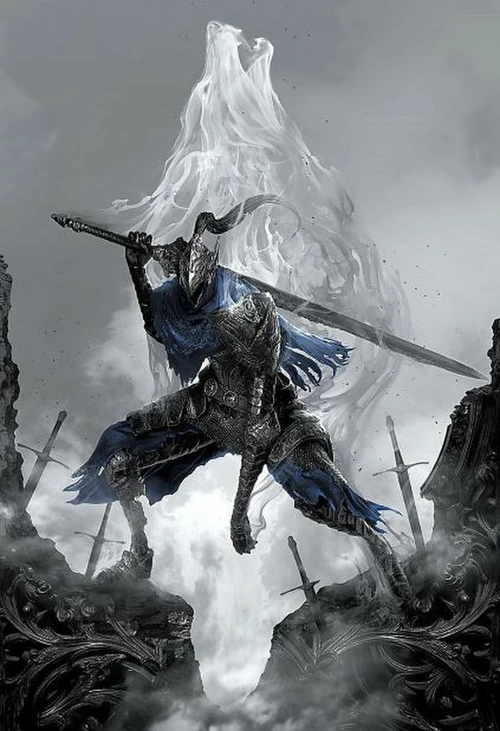 2022 Graphics and Gameplay Stable
A Graphics and Gameplay overhaul to bring Enderal Special Edition up to modern gameplay standards. I am utilizing Nemesis alonside other combat overhauls to achive a more Dark Souls gameplay experience.
Revisions

3

Last updated

7 months ago

Created

Feb 25, 2022

Downloads

234
Gameplay Video Link
https://www.youtube.com/watch?v=7TUVjCG9FRM
Key features:
-Completely Overhauled Gameplay -New Animations -Enb Light Compatibility -Companions -Ixions Player homes -Spell Casting Overhaul -Enchanting Overhaul -Ixions new Dungeons -NPC High Poly Overhaul -Complete Armor Appearance Overhaul -High Res Upscaled Textures -Clutter, Tree, Grass Overhaul -Improved Monster Textures -Camera and UI Redesign -NPC Physics and Skin Textures HDT/Demoniac
To differentiate from Ixions pack and to avoid redundancy, I am not using Ixions redesigned gameplay overhaul mods, but my own selection of combat mods in order to get as close to a Dark Souls experience as possible. Why do so? Lets be real, the 'intended' gameplay design is mediocre if we are being generous. You play Skyrim for immersion, lore, story or role playing not gameplay. Why not have gameplay too? Some try for a faster paced Sekiro experience. Some want a more anime DMC feel. I want pure Dark Souls 1. Strategic movement and weighty animations and impact. If you want a more vanilla as intended experience, use his collection instead. Consider mine a darker more medieval and challenging experience. It will require some tweaking of difficultly sliders and adjusting damage values, but if you want a truly difficult game that doesn't use dumb gimmicks or bloated health pools, I assure you can achieve that with this set of mods.
I am using Nemesis and a lot of combined combat overhaul mods in order to create a modern gameplay experience in Enderal with stable gameplay. I believe I have succeeded for the most part. Key features of this mod collection are True Directional Movement as a base for greater gameplay and animation fluidity as well as 3rd person lock on functionality. Utilizing Nemesis I have installed CGO and SkySA as well as JH moveset for my combat animations, Jump and movement behavior overhaul for movement(with patches). On top of this I use Arena movement and Engarde for a slower methodical dark souls strategic based movement and stamina limitation, Violens for kill moves and Bash behavior overhaul. Engarde is the stamina overhaul for souls like combat. Set your stamina cost for your dodge here. It also disables stamina regeneration while running. I recommend disabling the CGO dodge and using TK dodge instead, CGO dodge is overpowered and cannot be adjusted.
To balance my game I am using the mod simply balanced, I have nerfed my damage greatly and to compensate, I have installed Wizard warrior and Smart Cast to create a spell casting rogue build. I use low level elemental blasts with every bow shot and low level psychic skills(Psychosis) on every melee strike. I use WW to auto cast distort shape whenever I go into stealth. Smart cast to use drain health at 50 % health. I put some points in the elemental tree and the psychic tree and the rest in the rogue tree. I raise mostly health and magic on level up. Any number of spell warrior builds are most likely feasible utilizing these mods from a paladin who auto casts heals and buffs to a caster who casts explosions on every sword strike. This is of course optional and requires balance and tweaking, if that is not for you, dont bother with the latter mods.
For immersive animations I am utilizing Dynamic Animation replacer with Conditional Expressions and Immersive interactions and relevant patches. I am using basically every content pack by Ixion except Bank of SE which I removed because of bugs, however I reported to him and he says he patched a fix so you may want to add that one back in. I am using NPC overhaul and Texture mods. I have overhauled the lighting with ENB light. I have added Darker Dungeons and Darker nights, those may be tweaked to your own taste, or uninstalled. I am using a grass overhaul mod, clutter overhaul mod, tree overhaul, you name it its probably in this mod list. I have overhauled the armors of all NPCs for a more medieval aesthetic to differentiate from Skyrim.
I have a few mods installed that did not pan out, I am not using spell siphon at all because I feel the combination of Wizard war plus Smart cast for self buffs to be sufficient. I tried to get extra spawns to work with ASIS and Genesis and neither worked. I will continue to try to get one of these working because I feel this is the most important missing piece to complete a better combat experience.
For those interested in using a companion, I got it working with EFF and Force Recruit feature. Important, this is experimental and will cause problems during all main quest line quests! Only use this feature for open world or side quest to avoid scripting issues, then dismiss them before doing main quests. Also be sure to only recruit a side character with no quest appearances. I used a random vendor, Ora Stonehand. Keep in mind this well ruin the challenge of the game so I dont recommend doing this to often.
All credit goes to the wonderful moders who created these mods, thank you all for being amazing. I take no credit beyond using them towards my own great enjoyment.
For installation, be sure to properly install Nemesis and ENB by going to their respective website and following instructions. Same goes for all physics mods and texture mods. Start with AI upscale texture mods then install individual texture overhauls from there. Make sure to run Nemesis after installing all animation addition mods and keep in mind that certain animation mods are replacers and may not show up in Nemesis. Also keep in mind that I provide the tools, YOU must adjust your damage and stamina drain and magicka drain using the mods provided in order to get a proper balanced experience. For my setup my arrow shot fireball uses 30 percent of my magic and my sword strike with spells on hit does likewise 30 percent magic consumption(if you use pschosis a 3 hit combo will CC them). These values are adjustable in WW. Overall damage is adjustable in simply balanced, my hits do lowered damage(achieved through Simply Balanced) but the spells make up the difference. Enemies hit very hard. Arrow hits on me are deadly. Spells are deadly. Movement is slow, dodges cost a lot of stamina, which is adjustable in TKDodge. This make positioning and strategic thinking important.
IMPORTANT ISSUES!
I am using Engarde because it is the only mod I know of that makes stamina actually matter. You cannot attack when out of stamina, this is essential for an action game so this mod is essential in any Skyrim load order worth its salt. So obviously make sure you check that feature in the MCM. However Engarde has some 'issues'. I have installed stances to bypass the super fast weapon attack speed bug which that mod is known for. Go into stances addon , set a out of the way key that you will never accidently touch, keybind for stance change and switch to high stance. Remain in high stance at all times. Try attacking, if your attack speed is unusually fast, load up stances addon and change the attack speed debuff to a percent that will normalize your attack speed. Kind of a pain to deal with but it is a workaround.