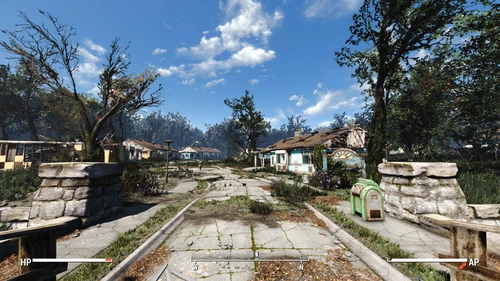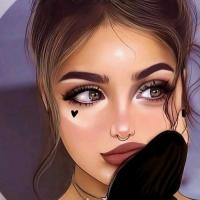 A collection that focuses on realistic high definition graphics and mechanics.
Revisions

1

Last updated

2 weeks ago

Created

Sep 19, 2022

Downloads

11
It always bothered me that after 200 years everything was dead and barren, realistically without maintenance everything would be super overgrown and actually green. Look at Chernobyl for example, everything is overgrown and growing even after a nuclear disaster. Forests, grasses and shrubs would retake the landscape without anyone to maintain it.
---
Main features:
A few convenience & useful mechanics, like saving by smoking in survival, console and achievements renabled, seeing through scopes, critical hits outside vats, quick trading npc's, photo mode, fillable bottles, extended dialogues, and more.
Almost everything is in 4k textures.
Ambient and realistic sounds.
Character customization options, tattoos, hair, eyes, freckles, moles and more.
Clothing for the apocalypse, rings, earrings, scarfs, backpacks, and outfits.
Grass, trees and shrubs are overgrown and very dense.
Interiors are very dark.
Inventory item sorting.
Lore friendly ingestibles like chems, food, alcohol and first aid.
Most creatures are retextured.
New lootable containers, crates, cars, ovens, skeletons and school desks.
Nights are also very dark as they would be without much of any kind of man made light.
---
Before you start:
Add to Fallout4.ini
[Gameplay]
fPlayerDisableSprintingLoadingCellDistance=0
---
Requirements:
Fallout 4 Script Extender - https://f4se.silverlock.org/
ReShade - https://reshade.me/
At the main menu you will need to enable the ReShade Preset for A Realism Overhaul.ini in the data folder.
You will need to clean True Nights v03.esp, remove Image Space Adapter in F04Edit.exe https://i.imgur.com/PLrKn2j.jpg
---
Tested on but probably not required:
ASUS ROG Strix NVIDIA GeForce RTX 3060 12GB
32GB RAM
AMD Ryzen 9 3900X 12-Core Processor
---
Compatible collections:
---
Other:
Report any bugs and I'll try to fix them.