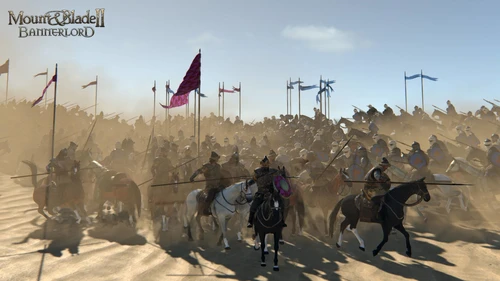 Darudas QOL Modpack 1.7.1e
Nothing Special just some mods i like to play with to shape my own Gameplay (less grind if you choose to and more fun if you'd like) whenever and however but I like to preserve a somewhat Balanced experience
Revisions

4

Last updated

3 months ago

Created

Mar 11, 2022

Downloads

210
Game Version: Beta 1.7.1e
All Credits goes to all the mod authors
If you need help or have any complains, advice or ideas to improve the pack than feel free to contact me on Discord: Darudas³ Jesse#0420
Big thanks to the eagle rising team (https://discord.gg/maaaDhXfnm) and LL Muse for providing the My Little Warband mod
Mod Info:
---Hideout Send Troops---
Send more Troops to Hideouts
---Equipt Best Item---
---Bastards---
---Enyclopedia Extender---
---Simple RTS Cam---
In combat, press F10 to unlock the camera from your character. Press F10 again to go back to controlling your character.
---My Little Warband for Bannerlord 1.7.0--- By LL Muse
(with direct download form Eagle Rising discord, but i am not related to that project or the mod developer in any form)
Shift click in Encyclopedia on the custom troop to open the editor
---Battle Buddies---
Your relationship can be improved with nobles, notables, companions, and family by winning battles and tournaments.
---BattleSize---
Change the number of units on the battlefield from 2 to 2048 (1024 is a stable value, You can change values in C:\Users\USERNAME\AppData\Roaming\Vortex\mountandblade2bannerlord\mods\BattleSizeXX-XX\Modules\BattleSize\ModuleData)
---Diplomacy---
A vanilla-friendly mod for the campaign and sandbox modes of Bannerlord. Diplomacy's goal is to provide balanced, fun, and creative options for characters to have an impact on the world, including both the player and NPCs. Diplomacy creates more believable world behaviors while giving the player the agency to shape their world.
---Super Javelin---
A super strong javelin that can be used in civilian mode.
---EditLord (Updated)---
Troops Inventory Settlement Character Editor
How to open editor: Press Left Control + E to open editor while on map.