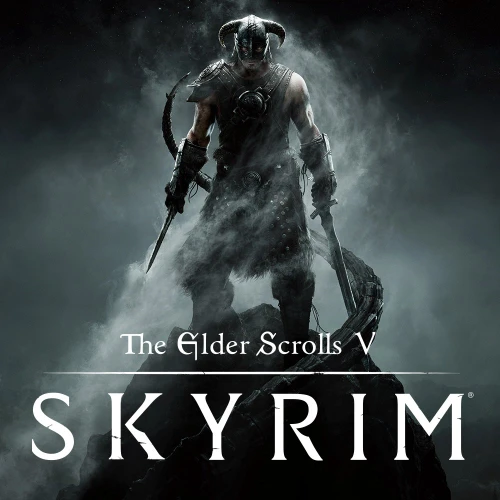 A collection of mods focusing on gameplay changes with slight modifications to graphics and UI.
Revisions

1

Last updated

2 months ago

Created

Mar 10, 2022

Downloads

647
This collection focuses on providing new and revised gameplay by adding new monsters to kill, new weapons/spells/armors, new ways to fight, and a revision of critical elements that can decide the fate of your character. There are also some mods to enhance the visual aspect of the game as well as replace some models to change things up a bit. Some of the mods included are:
Gameplay;
Harvest Anything: Literally harvest anything, adds new ways to obtain items and new ingredients to the leveled list. TK Dodge: Adds a dodge mechanic to the game Ultimate Combat + Wildcat: Overhauls the combat AI of all actors Mihail Monsters (Golem and Atronach Pack, High Fantasy Pack, Merged Mihail Megafauna, Undead Pack): Adds hundreds of new enemies to find and kill in Skyrim. Also adds new items and spells. Dynamic Things: Loot static items, chop down trees, mine rocks, harvest bones Ultimate Deadly Encounters and Spawns: Adds all-new monsters and encounters to the exterior and interior cells. Can be enabled at any time, I recommend setting it to the Spartan Preset and disabling the Apocolypse events. Ordinator: A perk overhaul Growl, Pilgrim, Odin, Aetherius, Mundus: Overhauls to the Religion, Magic, Race, Mundus Stones, and Werewolf systems Respawn: Instead of loading a previous save when you die, respawn to a user-determined area.
Graphics;
Heavy Legion: Replaces the armor of the Empire Rustic Clothing: Upgrades the look of all the clothing in-game Guards Armor Replacer: Replaces the armor of city guards as well as the Stormcloaks aMidianBorn Book of Silence: Upgrades the look of the armors not being replaced by the above mods WICO: Enhances the looks of the PC and NPCs by making them look not so rough and weathered Ambiance: Enhances the lighting systems to make the game seem more immersive
UI/Other;
Yggdrasil Music and Sound FX: An overhaul of the game's music and sound fx, makes the game sound more Nordic. Nordic UI: Changes up the look of the UI completely, while still being inspired by the original design MoreHUD: Info on everything you find (object wise), a great little helper for those who like to grab pretty much anything. I recommend disabling the enemy magicka and stamina bars, as well as the soul level display as shown in one of the screenshots.
and more...