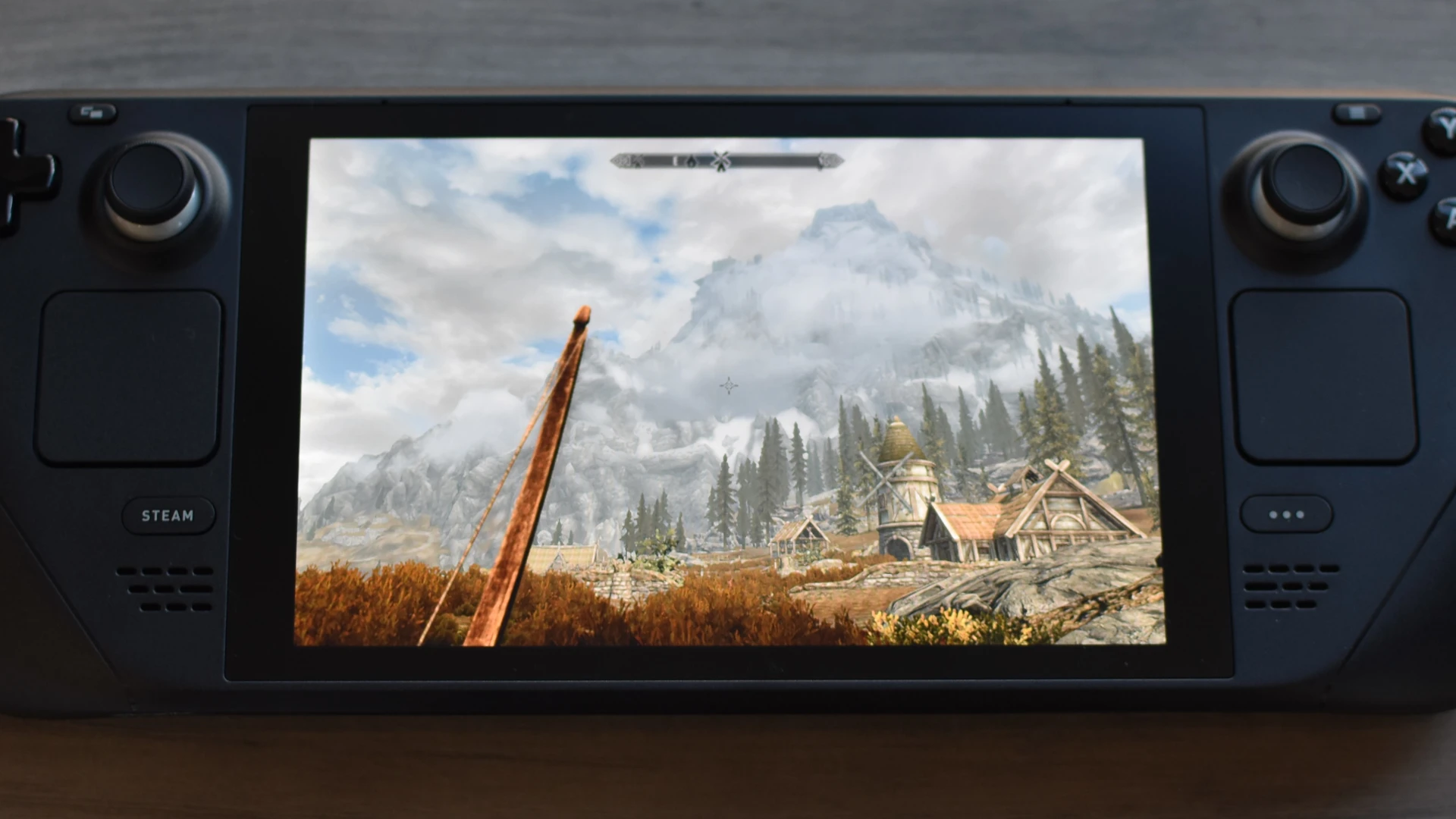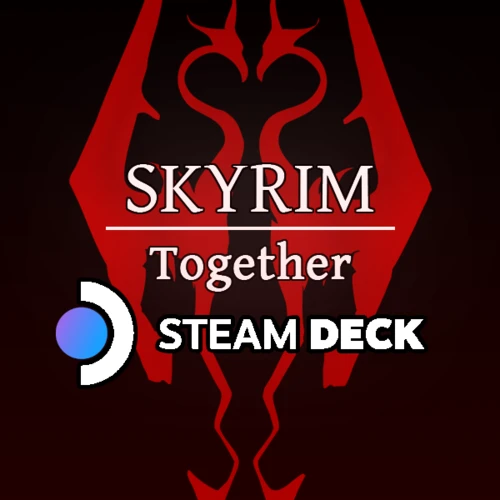 Rainbow's Deck Together Suggestions
This is a small collection of performance mods and other requirements for a good time playing Skyrim Together on Steam Deck.

DaniRainbow
Last updated
|
Published:
Description:
This is a small collection of performance mods and other requirements for a good time playing Skyrim Together on Steam Deck. Battery life and stability are key here, and these mods all work very well together.
---
Before you start:
It is recommended that you use another computer to download these mods and install them. While you can download these manually and install them manually, it is a lot easier to use Vortex on a PC and then copy the required files to your Steam Deck using a USB drive or a network folder. Make sure you know the location of your Skyrim install and it's compatdata on your Deck before beginning. The compatdata is important because you will have two text files you need to transfer from your AppData\Local\SkyrimSE folder on your PC to the corresponding folder in the Steam Deck compatdata.
Running the Skyrim Together server on your Deck should work just fine but you will need to play in Desktop mode.
If this guide puts anything in brackets like [ ] it means you can copy what is between them and paste it into your configuration. DO NOT COPY THE BRACKETS.
---
Requirements:
Install SkyrimSE on your Steam Deck and run it once.

Under Properties for SkyrimSE, make sure Force Compatibility is enabled. I selected Proton 7.0.4 but the latest experimental should work just fine.

Skyrim Together will want you to select the SkyrimSE.exe during the first boot. The interface won't be able to look in hidden folders out of the box so, follow the instructions below:
Switch your Steam Deck to Desktop mode using the power menu.

Click on the application browser on your task bar and search for "Konsole"

Open Konsole and run the following command [ln -s ~/.local/share/Steam ~/Steam]
This will make a folder called Steam in /home/deck/ that links to the hidden Steam folder Skyrim Together normally can't access. It is important that your first boot after modding is in Desktop mode so you can select the SkyrimSE.exe in the appropriate folder. Do NOT select SkyrimSELauncher.exe or OLDSkyrimSELauncher.exe as you will have to erase everything and uninstall your game before you can try again. (On windows you can just shift click and it resets, but that doesn't work on SteamOS)
---
Best practices:
The Less Trees mod can be configured in many ways. I use the LessMergedTrees33.esp personally. Vortex didn't allow me to choose one and I had to manually pick from the extracted Less Trees folder then add it to Vortex. I then disabled the overall Less Trees mod in Vortex.
Vortex will say there is a file conflict between two mods. I personally selected Paramount to have the last say on things so it would choose, but I don't think anything would go wrong if you chose the other.
Audio and other mods may not work unless you add [eval $(sed 's;SkyrimSELauncher.exe;./Data/SkyrimTogetherReborn/SkyrimTogether.exe;g' <<< "%command%")] to the launch options in Steam for SkyrimSE.
Enable your back buttons in Steam Controller settings if you intend to play in handheld mode. My personal preference is:
R4 = Right Ctrl (needed to open the Skyrim Together console and connect to running servers)
R5 = Esc (if you need to switch between controller or keyboard and mouse, this allows you to always have a back button)
L4 = E (only really needed if you are using the "Steam deck keyboard mouse and controller at same time" mod not included in this collection, but if you need to switch between controller or keyboard and mouse it now gives you an interact button in KB&M mode)
L5 = Take Screenshot (Skyrim is full of shenanigans and you want to be able to capture those fun moments with your friends really easily)
Set one of your trackpads to "As Mouse" and set one of your trackpads to perform a "Left Click" when pressed. Allows you to use the mouse in the Skyrim Together console.
Run your Skyrim Together server on a separate machine. I have a media server that I run the SkyrimTogetherServer.exe on and then the Decks in the house connect to that. Saves your processing power on the Steam Deck for Skyrim.
---
Recommended specs:
This collection was put together for Steam Deck, but can be used on any regular PC that meets the requirements for Skyrim Together.
---
Includes mods from
10 authors
No mod authors found