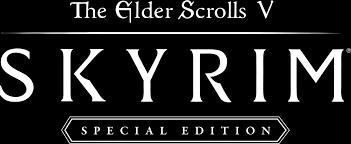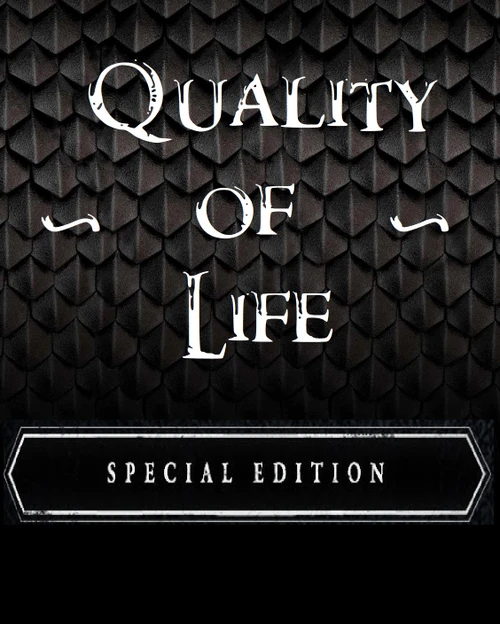 Large collection featuring amazing Quality of Life mods from the community, mods you didn't know you needed until now. Only for Special Edition (1.5.97) downgraded best of both worlds. AE version is in the description.
Ja1zinZamp
Last updated:
|
Published:
🤯Troubleshooting/Support
Support for all my collections via Discord
🇵🇹-🇧🇷 Suporte para todas as minhas coleções via Discord
🇪🇸 Soporte para todas mi colecciones vía Discord
---
Description
Only for Special Edition downgraded best of both worlds, if you're looking for the AE version:
Just QOL mods, featuring mods you didn't know you needed. Equip without adding to inventory first, buy what is on display at stores, oxygen meter, hotkeys for potions, pick up similar items in a specific radius, inventories for mounts, hide your quests, and much more. Take a look at the list. Totally editable via MCM - Mod configuration menu.
Please, if the collection has some error or won't work for you warn me via discord or nexus forums above.
---
Requirements
Skyrim Special Edition updated (Anniversary Edition upgrade + Downgraded Best of Both Worlds to 1.5.97 Edition)
YOU NEED THE ANNIVERSARY UPDATE CONTENT. If you don't, you have to google and download an older version of USSEP.
---
Simple instruction
Make sure Engine Fixes part 2 and SKSE64 are set as modtype = engine injector like the figure below. You just have to double-click the mod.
---
My collections | Build Your Modlist:
Essentials:
Vanilla Overhaul:
Gameplay and Animations:
Immersion packs
Seasonal Skyrim (soon) (For 1.6.353 Game Version)
(SE) Seasonal Skyrim (soon) (For 1.5.97 Game Version)
Graphics, Models, and/or Visuals:
UI, Interface, Audio, and Quality of Life:
Additions
Tiny Packs Series
❕ Every collection of mine is tested on a brand new Steam installation (downgraded to 1.5.97 or 1.6.353) before upload, so, they all absolutely work and I make sure of it. All of my collections are semi-compatible with each other (except the SE and AE counterparts, of course), you can use as many as you want to build your modlist and then manually tweak them, make your bashed patch, or whatever. If you have any questions or uncertainties, feel free to contact me on discord or here on Nexus.
Mods By
No mod authors found