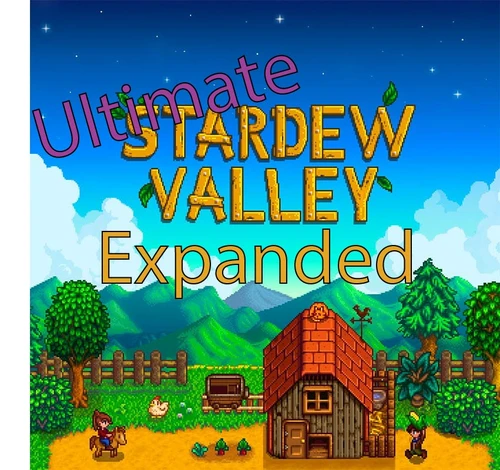 Ultimate Stardew Valley Expanded
A total overhaul of Stardew Valley. This mod includes classics such as Stardew Valley Expanded, Automate, Tractor Mod, as well as shop, character sprite overhauls, ring mechanic overhauls and so much more! Includes some mods for making gameplay a little more easier in case you've played the game more times than you care to say and are tired of the grind. I'm not sure if all mods work so if you have critiques, let me know and I'll do my best to fix them!
Revisions

6

Last updated

3 weeks ago

Created

Apr 23, 2022

Downloads

7
This mod is a complete overhaul with quality of life features that make playing the game a little easier and less time consuming.
For Child to NPC, must install unofficial update 1.2.1. https://forums.stardewvalley.net/threads/unofficial-mod-updates.2096/page-96#post-68501
Success rate
The percentage of users saying this revision is working as expected.