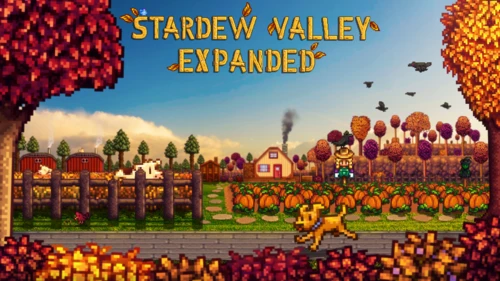 My personal collection that I love to play in Stardew!

wkjp2134
Last updated:
|
Published:
Description
My personal collection for an ideal and stable experience in Stardew Valley.
---
Main features
Primarily uses Stardew Valley Expanded (SVE) and compatible mods.
This collection uses Immersive Farms 2 as the SVE map but you can substitute the "Grandpa's Farm" as the map if you prefer, and it is recommended as a first playthrough.
Optional Mods
There are a lot of optional mods that I always play with that some would consider major cheating, I personally love them so I always play with them but they have been added as optional.
Check SMAPI for updates/deprecated mods
When you first run Stardew make sure to check the SMAPI window for any mods that need to be updated, especially if there are any unofficial or unsupported mods. Feel free to comment on here if a mod is no longer supported or the version on here is outdated and I will get it updated.
Mods with Configuration Options
Many of these mods have specific config settings as well and I have tried to highlight all the mods with specific configuration settings below. Typically you can play with the default settings but I recommend checking out these mods specific pages and adjusting the settings to what you want them to be.
Mods where I change configs:
Mods where I use default configs:
Includes mods from
24 authors
No mod authors found