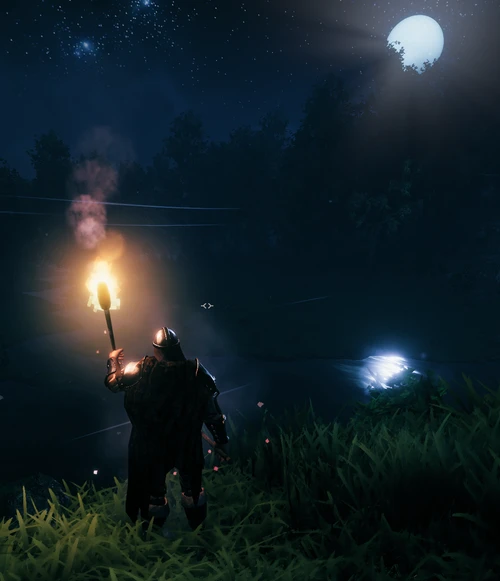 A kitchen sink modlist that aims to fix some of the the tedium of the base game and add a whole lot more besides.
Revisions

3

Last updated

7 months ago

Created

Oct 22, 2021

Downloads

970
The goal of this modlist is to make Valheim more fun in all it's aspects. More to build, more to farm, more to cook, more weapons, more armor, more approaches to combat, more everything. All while reducing some of the grind without completely removing it.
This modlist is customizable; pressing F1 on the main menu will open a configuration menu, which I highly suggest you peruse to make the game you want to play.
There are duplicate keybindings between the mods and the base game, which I recommend rebinding as suits you.
Here are a few of the highlight mods, which I highly suggest you visit the home pages of to understand fully:
Terraheim: Added weapons and armor to support a wider variety of combat playstyles throughout all stages of the game.
Valheim Legends: Adds classes with special abilities to further expand your options in combat.
Better Archery: Overhauls the vanilla archery system to be, well, better.
BoneAppetite: Adds many more food items to prepare, giving you better options as you advance through the tiers. The Valharvest expansion is also included, providing a huge array of food options.
--NOTE-- There is currently a bug regarding the armor and equipment slots. If you die whilst having a full or nearly full inventory, the items you have in said slots will be put into an inacccessible part of your inventory upon interacting with your gravestone. My current workaround is to use Simple Sort to shuffle the inventory again with slots free, default keybindings are CTRL+N. This will pull items from out of the inaccessible areas.
If anyone starts the game and the quick slots bottom left are overlapping with the vanilla ones, please let me know in the comments, as it means a vortex bug messing with the installation of some custom config files is not solved yet.
Also, I have run into severely degrading frame rates, especially on servers with multiple people. For now, the issue seems to be tied to how the base game deals with terraforming, so I highly recommend doing as little as possible with the hoe. Pick flat areas to settle, and you should be fine.